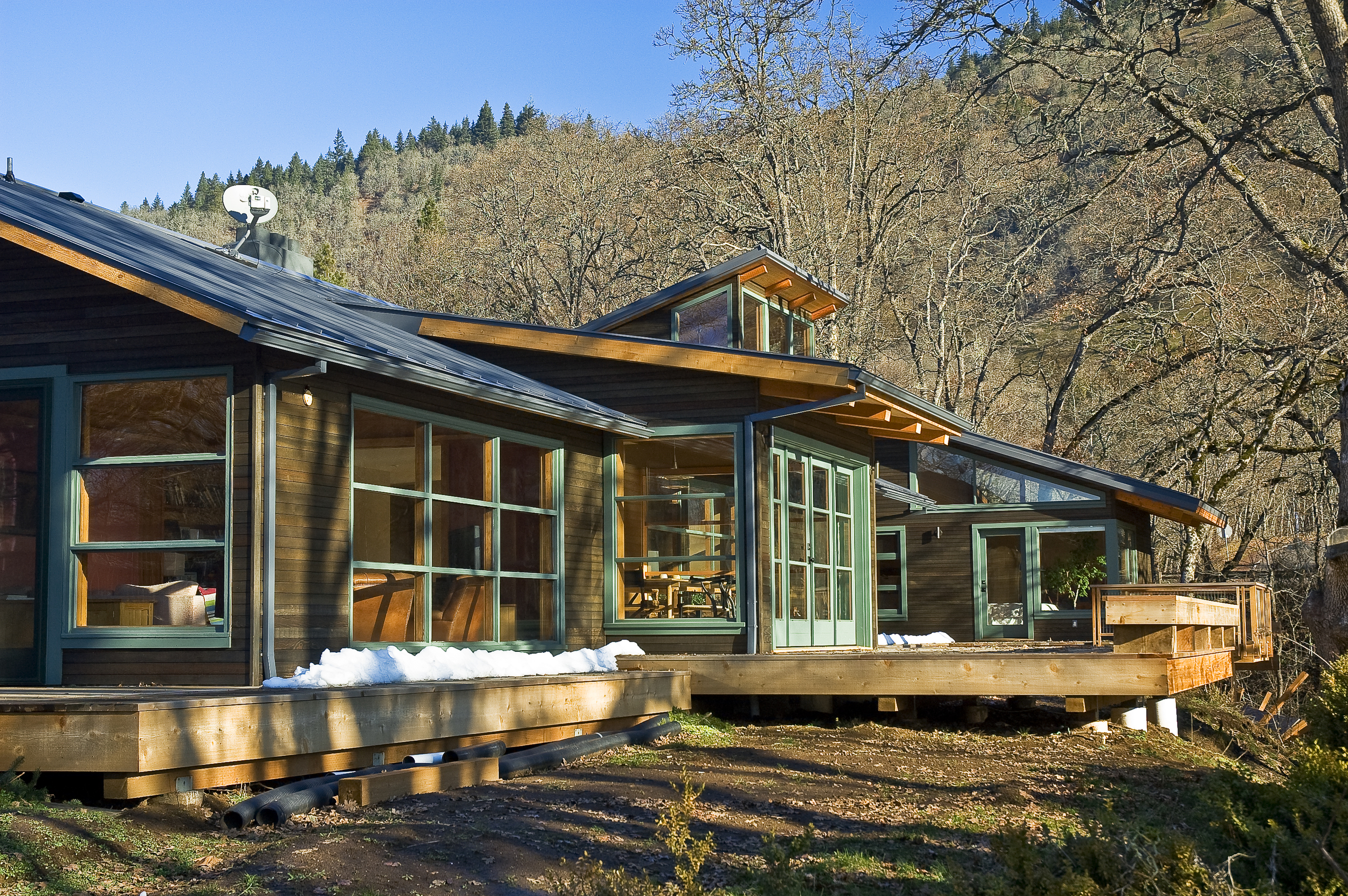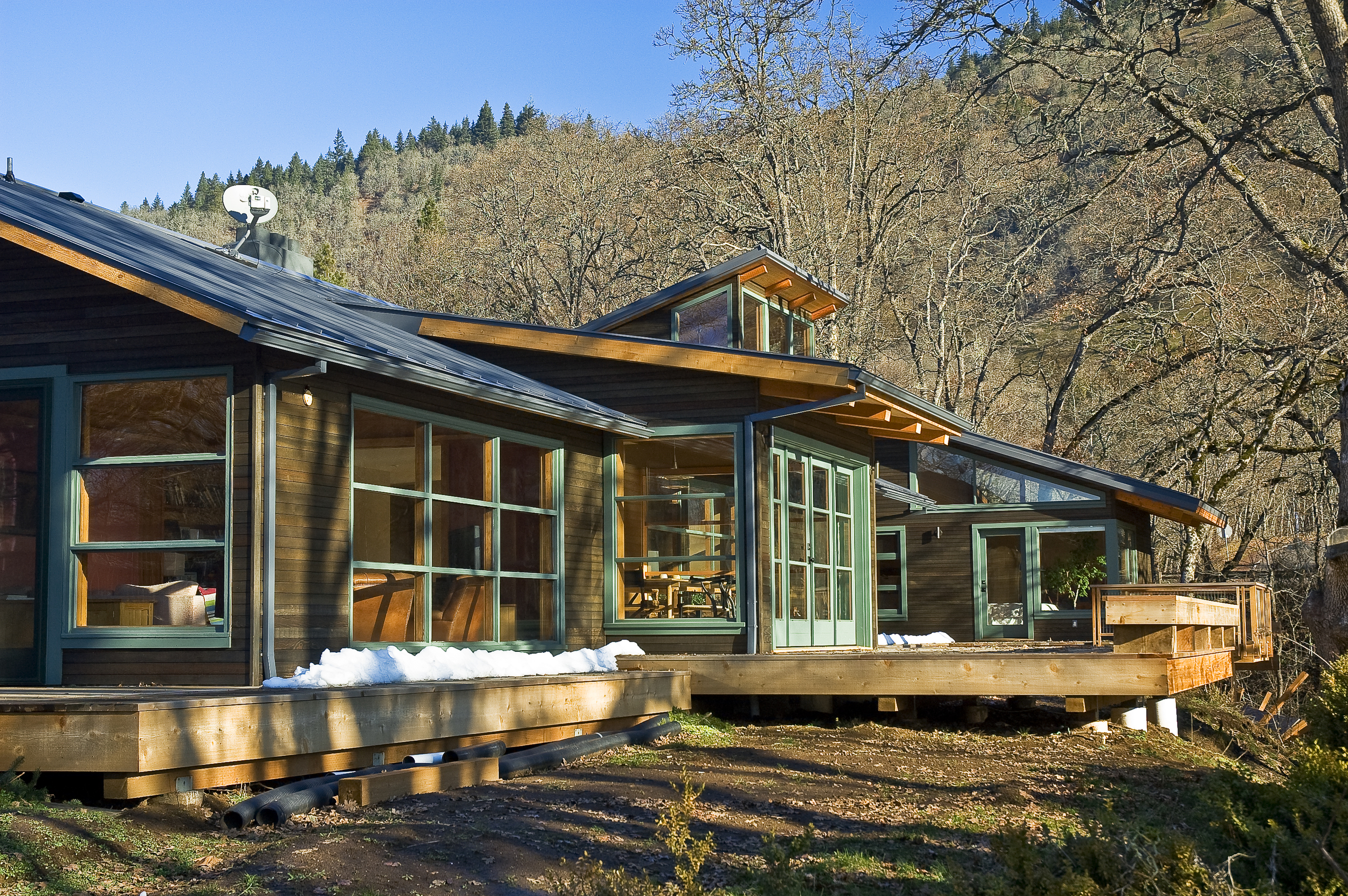 Location: White Salmon, Washington
Architecture: Green Gables
Construction: Alan W. Carlock Construction
Before being renovated, the defining elements of this house were its horizontal window bands. Beautifully sited on the edge of a precipitous canyon the windows elegantly frame views of large oaks trees and the Columbia Gorge.
To meet the needs of a growing family the renovation encompasses a new kitchen, the addition of a master suite and studio and improvements to better integrate dining and circulation. The master suite and studio is designed as a vertical tower element set apart from the horizontal mass of the original building. A new hallway cuts through the bedroom wing of the old house and connects to the tower with a glassed in breezeway that echoes the original horizontal window bands. The motif continues to other areas of the renovation.
New connections of the indoor space with the yard, additional deck areas and new window vistas comfortably connect the house with the outdoors and the striking landscape.